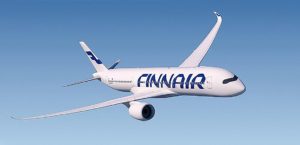 Cabin Crew members, Helsinki Base, Finnair
Are you ready to be part of the Finnair team where the sky isn't the limit? Join us as a cabin crew member and discover a career that's always uplifting. Your journey to the skies starts here!
As a cabin crew member, you are responsible for ensuring cabin safety and delivering excellent customer service on Finnair flights. Being a part of the cabin crew means that you provide the best possible experience and meaningful encounters for our customers. Employment contract can be either full-time permanent or full-time fixed-term summer job 2024.
What we are looking for and what we expect from you:
Positive attitude and excellent customer service skills
Teamwork in a diverse environment is important to you
Sales-oriented mindset and good communication skills
Ability to work according to procedures and guidelines
Resilience, persistence, and ability to adapt changing situations
What is required to become a Cabin Crew Member at Finnair?
Age of at least 18 years old
Secondary education completed (upper secondary/vocational school)
Fluency in English
Fluency in Finnish is highly valued (additional languages are an advantage)
Height minimum 160 cm
At least 1 year of hospitality or customer service experience
Good general health (min. requirement EASA Part Med Cabin Crew and Finnair Regulations). In general, this means that the applicant should have no long-term medical conditions, especially conditions requiring continuous or recurrent medication or regular follow-up. Also, psychoactive substances will be tested prior to hiring. Link to EASA Part MED C health requirements.
Normal colour vision and normal hearing, distant visual acuity using both eyes 0.7 or better (with or without corrective lenses)
Ability to swim 40 m
No visible tattoos, piercings, or tooth jewellery when wearing a Finnair cabin crew uniform
Clean criminal record
For more information on Cabin crew work and recruitment process: barona.fi/finnair
Why Finnair?
Strong safety culture, responsibility, and our values – commitment to care, simplicity, courage and working together – guide us in everything we do
Modern aircraft equipment and work environment
Opportunity to work in a multicultural work environment
Finnair is a forward-thinking employer that values inclusivity, embraces opportunities, and promotes a supportive, enjoyable work environment based on mutual care and respect
What is the selection process like?
Selection process consists of several steps including video assignment, online assignments, a medical survey and medical check, background check, as well as interviews at Barona and Finnair.
Before employment, selected candidates will participate in a training course of 6-9 weeks without separate compensation for the training period. Successfully passed cabin crew training is a prerequisite for employment.
The recruitment process will take place between September and October 2023. Training courses will start gradually from December onwards.
Fasten your seatbelt and apply now but no later than 18.9.2023. The employment contract is made with Finnair, and Barona is the recruitment partner in the process. If you have any further questions, please contact maria.vilkanen@barona.fi